Spokane Chess Club reports on Facebook:
This year's installment of our oldest tourney, the Inland Empire Open, was played at Gonzaga University's Schoenberg Center April 27-28 with a field of 32 competing. Top seed John Julian of Walla Walla won with a 4.5 score; he was the only perfect (3.0) score after the first day's action. John defeated James Stripes of Spokane in a final round pairing of last year's City Championship match players.
Michael Cambareri and Cam Leslie of Moscow Idaho finished second with scores of 4.0; they also shared the top class A prize. A score of 3.5 gave Stripes and Mark Havrilla second place in class A, while the same score gave Loyd Willaford the first class B prize. Second in B was shared by Jeff Roland of Boise ID, Murlin Varner of Woodinville WA, and Jeremy Younker with 3.0 scores. That same score gave Walter Van Heemestede Obelt first place in class C. Second place in class C, with a score of 2.5, went to Ted Baker of Spokane. Savanna Naccarato of Sandpoint ID won the class D first prize with a 2.5 score, while second in that category was shared by John Frostad , Patrick Kirlin, and Alexander Popescu with scores of 2.0. Jeremy Younker claimed the biggest upset prize with his second round victory over one of the three Expert players in the event. There was a brief celebration of Jim Waugh's 84th birthday just before the second round on Saturday, with the competitors singing happy birthday to the grand old man of Spokane chess and sharing in some birthday cake.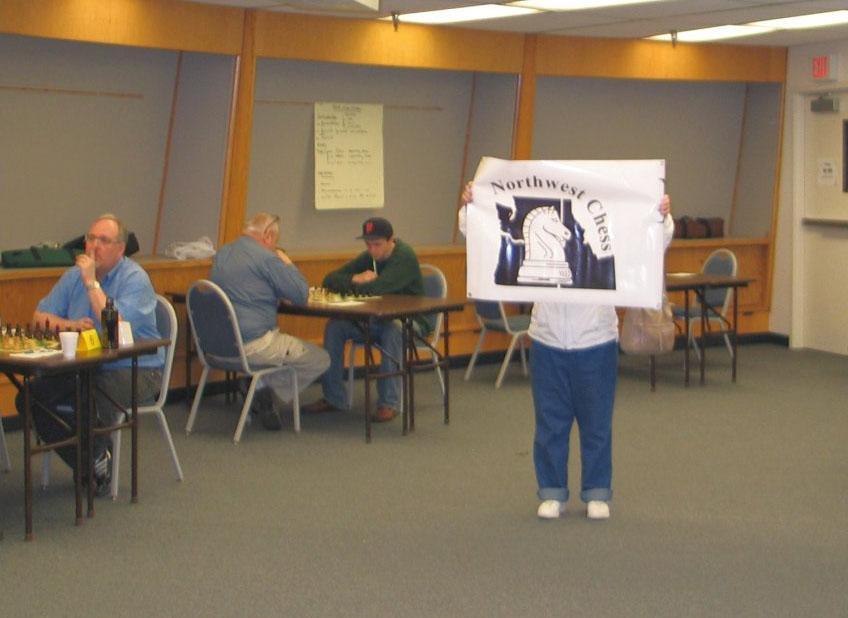 David Griffin was the tournament director and I believe wrote the above report for the Spokane Chess Club. Russell Miller took the photos and posted this info adding the home towns of players on the NWC subscription list to the NWC BLOG.