Took my camera and the NWC Banner to Beaverton on Friday May 3, 2013. The club organizer Sean Tobin talked the mall management into letting chess be played in a empty store front. It was the TGIF May chess tournament that I visited. There is some space behind a barrier where the tournament play happens if the turnout is small. Casual play takes place near the front of the store. There were people of all ages when  I was there. Some pictures are below.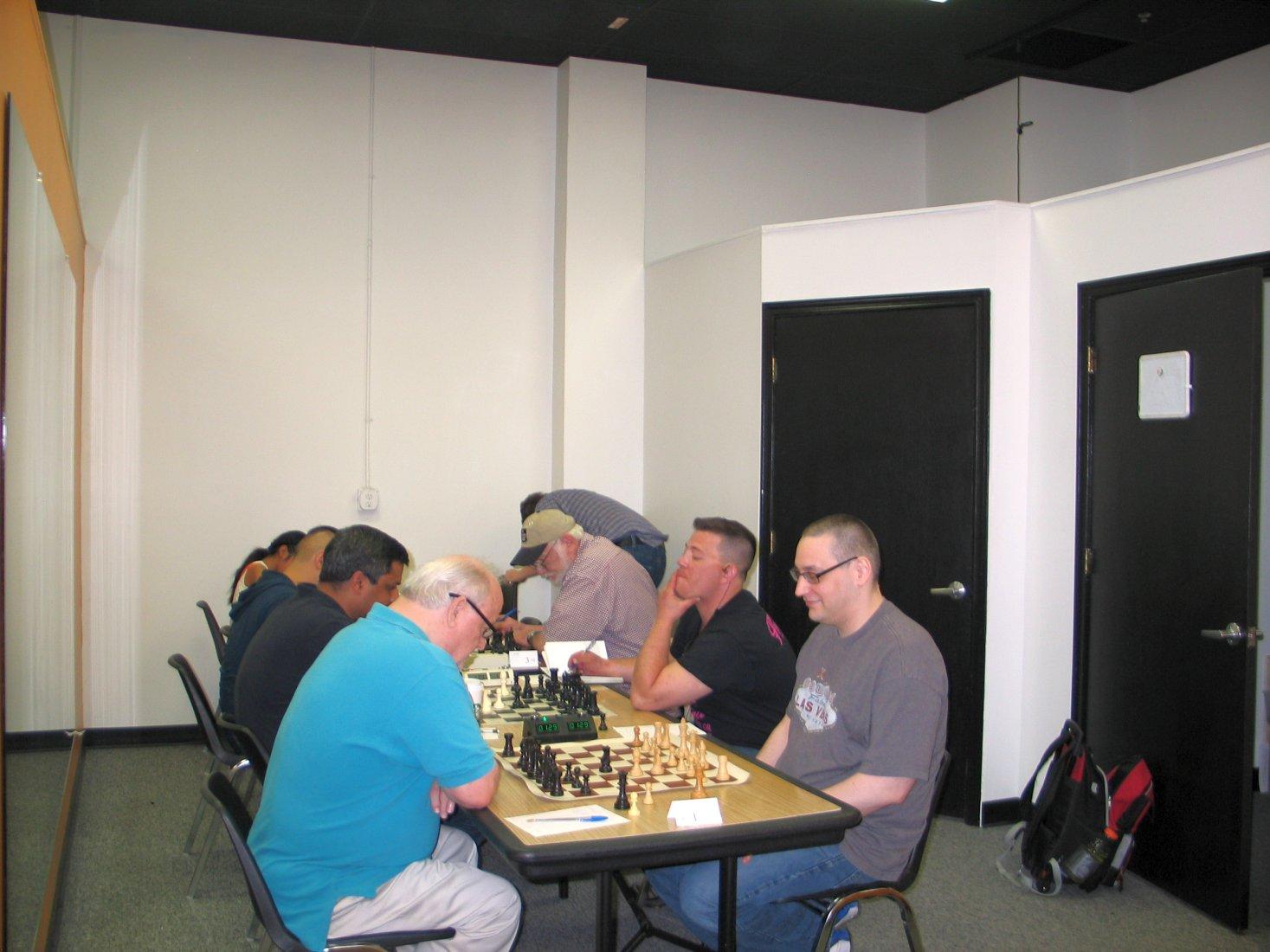 Round 1 play.
Brian Berger with cap.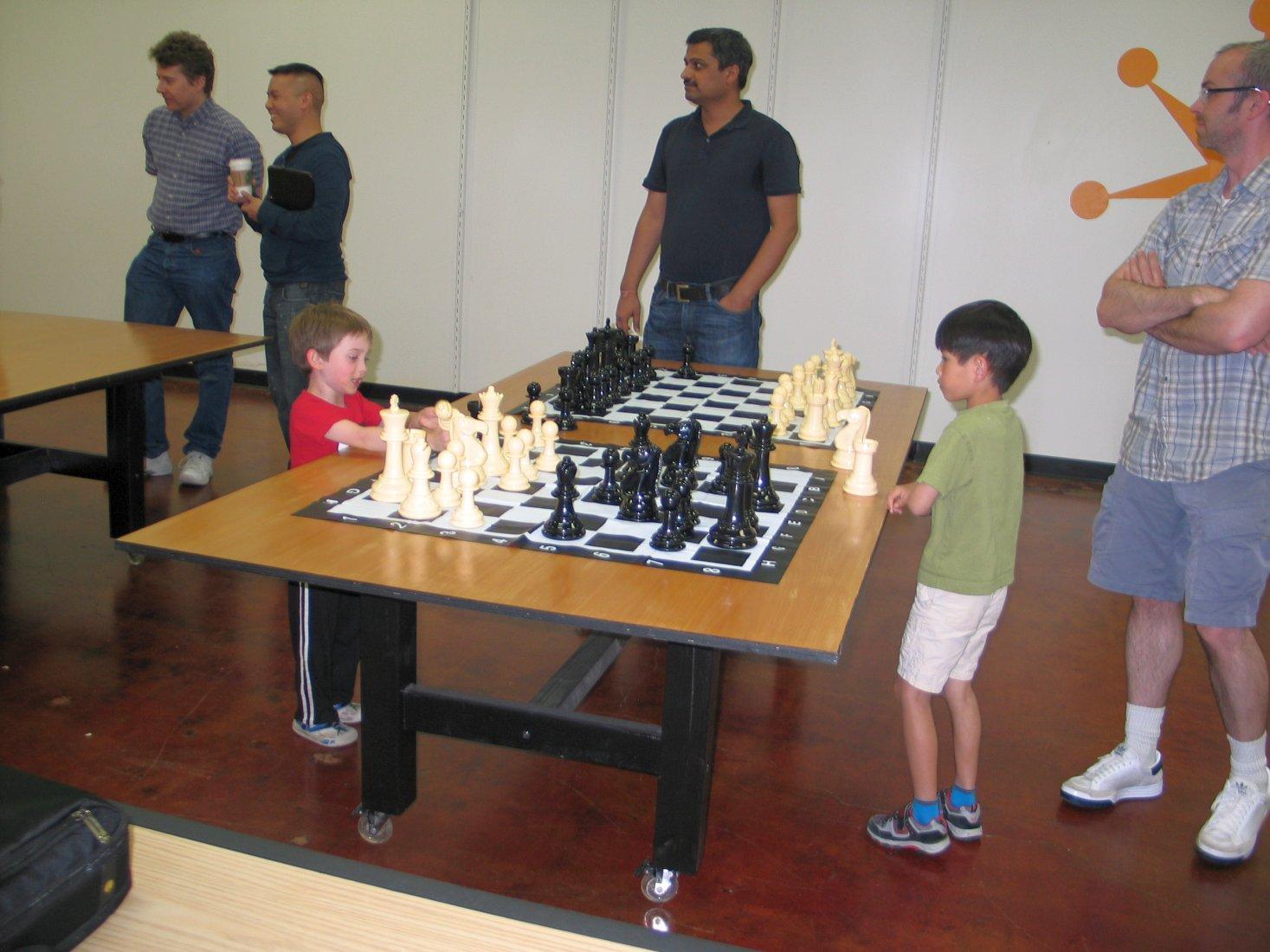 Kids on large set.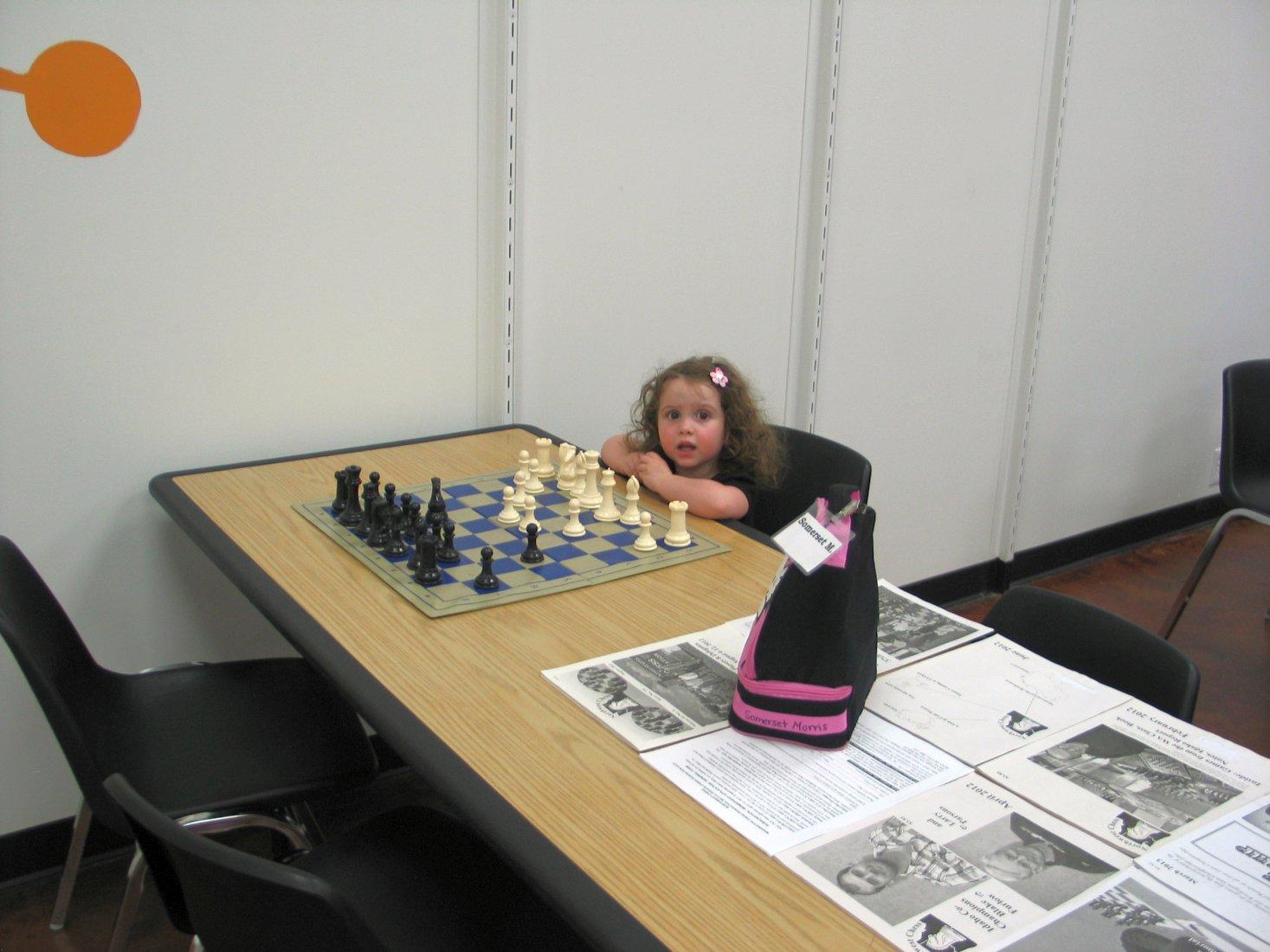 Little girl there with her dad.