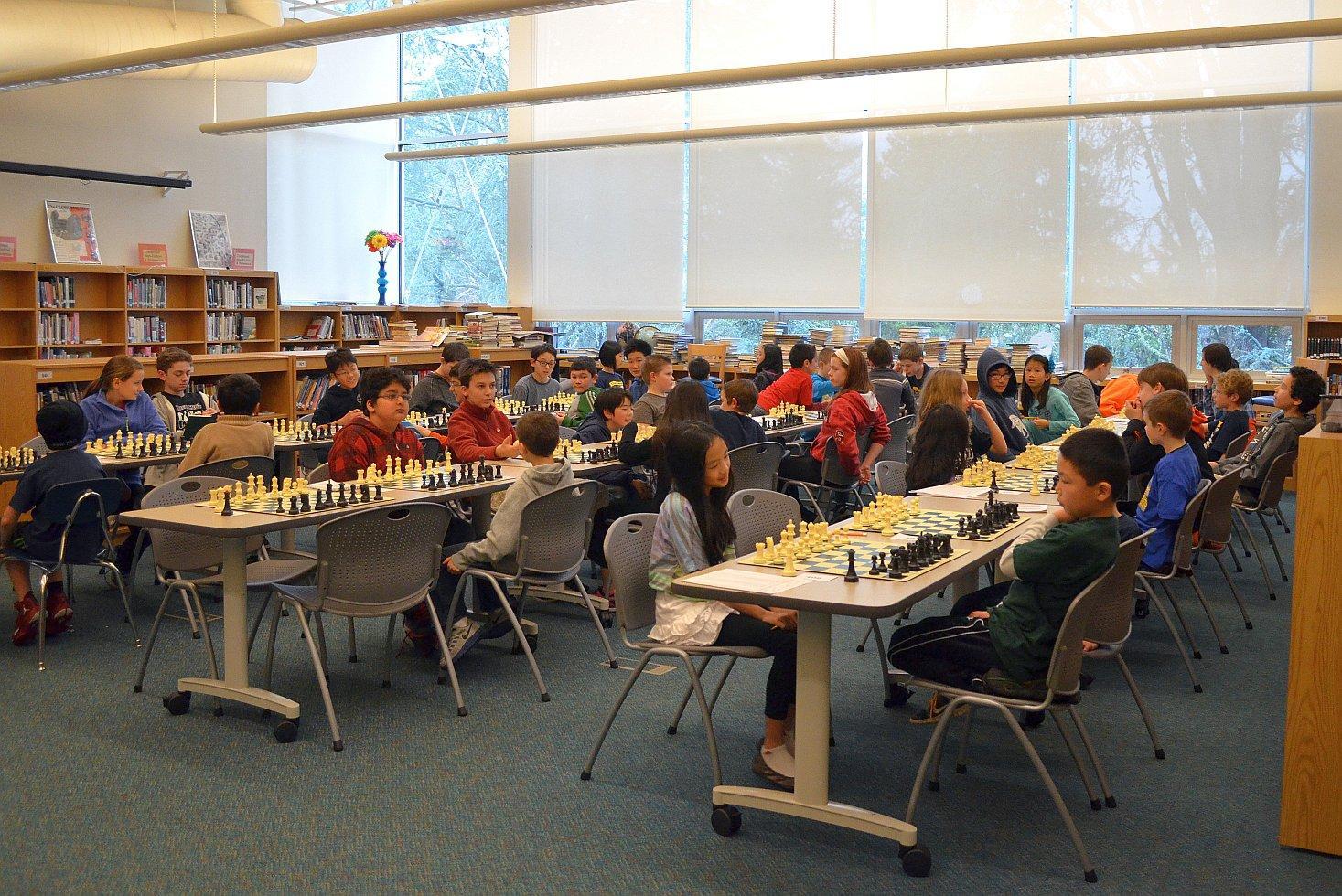 Oregon Episcopal School in Portland Oregon on March 8, 2014 was the site of a 6 section event directed by Dennis Chang.
18 players in the Kings Section had two players score 3.5-.5, Praveer Sharan of Oak Creek School in Lake Oswego and Colin Lin of Jacob Wismer Elementary School in Portland.
Rooks Section of 20 players had a 5-0 winner, Mason Bagoyo of Whitford Middle School in Beaverton, Oregon.
Bishops Section had another 5-0 score winner, Egan Wong of Jacob Wismer Elementary.
Knights A Section with 24 players top score was 4.5-.5 by Kelly Ryu of Sylvan Middle School in Portland.
Knights B Section also 24 players top score was 5-0 by Neeraj Javadekar of Stoller Middle School in Portland.
Pawns Section winner was Nathaniel Tan of Orenco Elementary School in Hillsboro. He had a perfect 5-0 score in the 29 player section.
CLICK HERE for the Chess Ratings Northwest Crosstables.