Naomi Bashkansky has just won the 2016 World School Chess Championship in the Girls Under 13 category, held on December 2 – 12 in Sochi, Russia. With 5 wins (full points) and 4 draws (half-points), she got 7 points in 9 games, and finished in the first place — without a single loss, undefeated.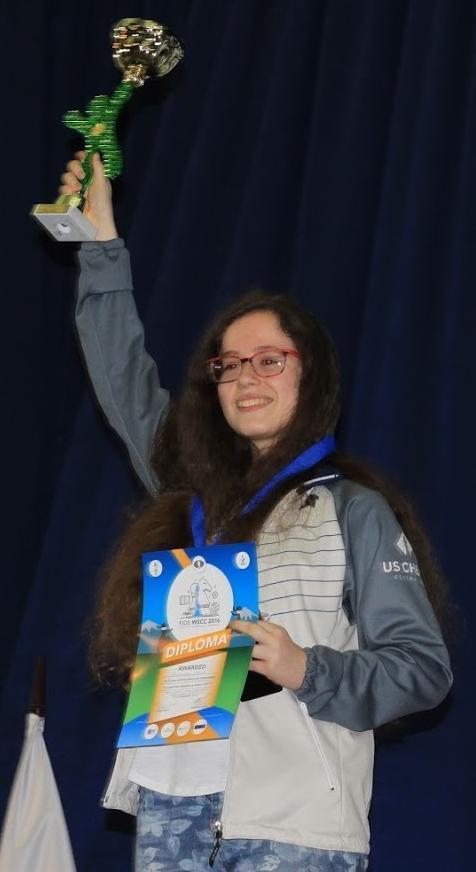 As a winner she is awarded the Woman FIDE Master (WFM) title, and is invited (expenses paid) to the 2017 World School Chess Championship in Romania.
Here are the full WSCC GU13 results: http://chess-results.com/tnr251725.aspx?lan=1&art=4&flag=30&wi=821 — note the singular US flag on top!
FIDE report: http://www.fide.com/component/content/article/1-fide-news/9952-2016-world-schools-championship-finished-in-sochi.html
Naomi's family chess travel blog post: http://chesstravel.blogspot.com/2016/11/world-school-chess-championship.html
It should also be noted that Daniel Shubin, a 6th grader at Open Window School in Bellevue, participated in the boys U11 section and represented team USA in Sochi. In his first International event, Daniel scored 5 out of 9 (4 wins, 2 draws, 3 losses), an excellent result.  He tied for 21 place out of 66 participants, congratulations Daniel!