The 2017 WA Class Championships were held at the Lynnwood Embassy Suites over Thanksgiving weekend November 24-26. A strong attendance of about 180 players took part from throughout the Northwest, primarily from Washington, Oregon, and British Columbia. The event was hosted by Washington Chess Federation.
Organizers: WCF Tournament Coordinator Dan Mathews & WCF President Josh Sinanan
Tournament Directors: Fred Kleist & Gary Dorfner, with additional support from Murlin Varner, Jacob Mayer, and Chouchanik Airapetian.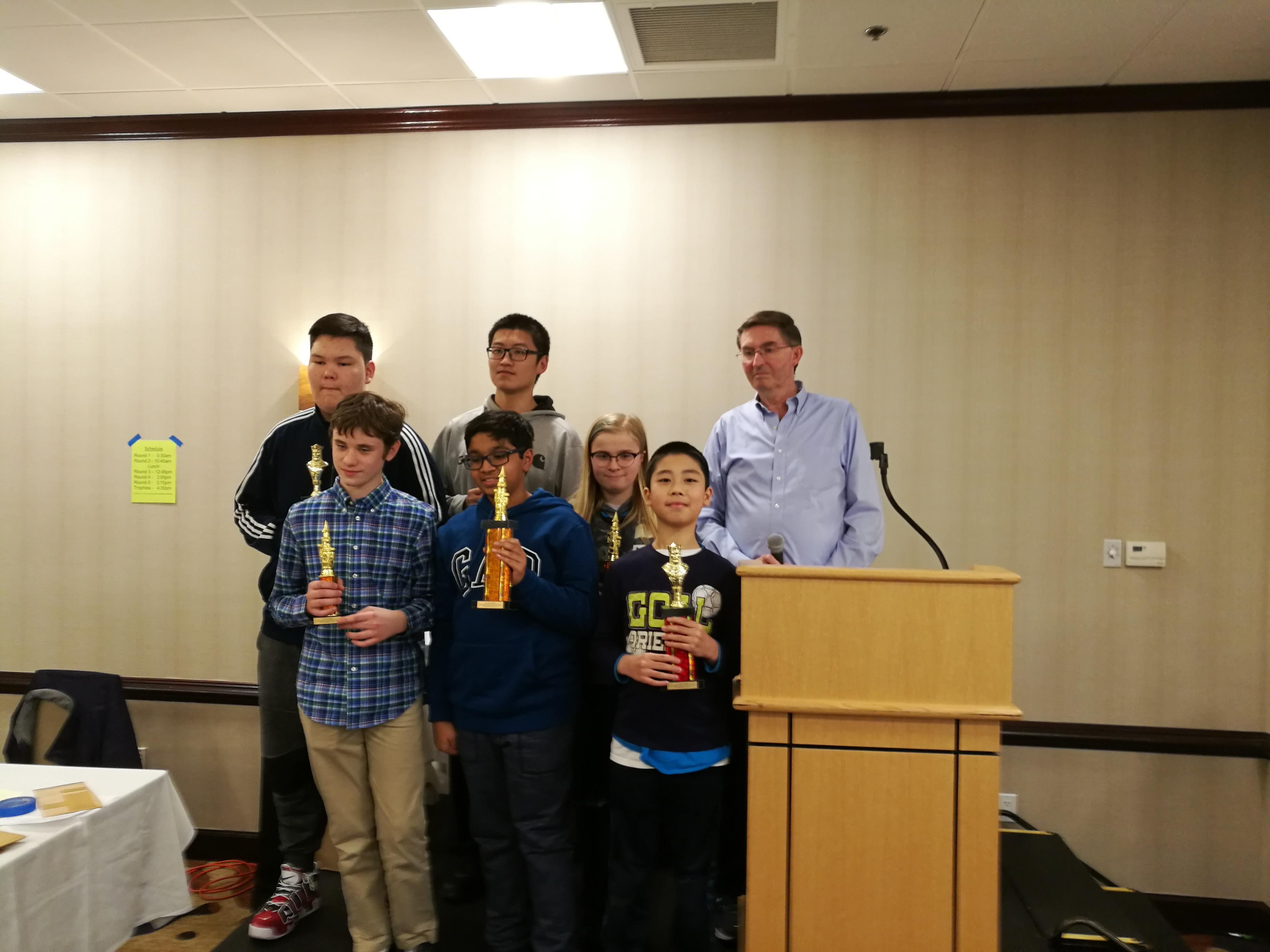 WCF Scholastic Director David Hendricks ran the Thanksgiving Scholastic on Black Friday, which attracted 132 players.  Here is the US Chess Rating Report.
FIDE Master Steven Breckenridge from Gresham, OR won clear first place in the Master Section with an undefeated 5.5-0.5 score. Washington State Champion Roland Feng finished in clear second place with 5 points, a full point ahead of Anthony He and Kyle Haining, who split 3rd place honors.
The complete photo album from the tournament can be viewed on the WCF FB page.
Other winners include:
Expert: =1st/2nd Sherry Tian & Benjamin Brusniak.
Class A: 1st Peter Watts (6-0!), 2nd Brent Baxter, 3rd Wenyang Du.
Class B: =1st/2nd Frank Fagundes & Francisco Lopez.
Class C: 1st Jasen Reeves, =2nd/3rd Alison Xiao & Hongning Wang.
Class D: 1st Harrison Keyser, =2nd/3rd Varun Kumar & Jeffrey Kou.
Class E: 1st Miles Hamilton-Sommer, =2nd/3rd Ryan Clark & Angela Chen.
The US Chess tournament rating report is now available here.