By Monica Olaru
Sophie Velea and Anne-Marie Velea won gold medals at girls under 10 and girls under 14 in 2018 Pan-American Chess Championship in Santiago, Chile.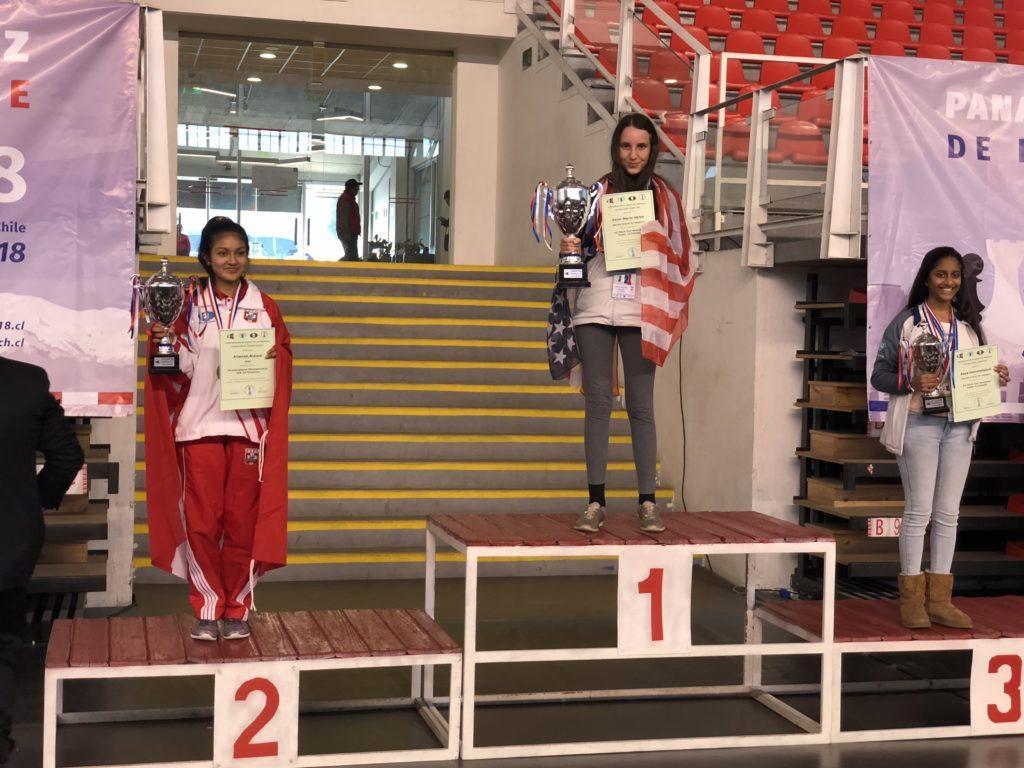 Anne-Marie received also the title of Woman FIDE Master and Sophie received again the title of Woman Candidate Master.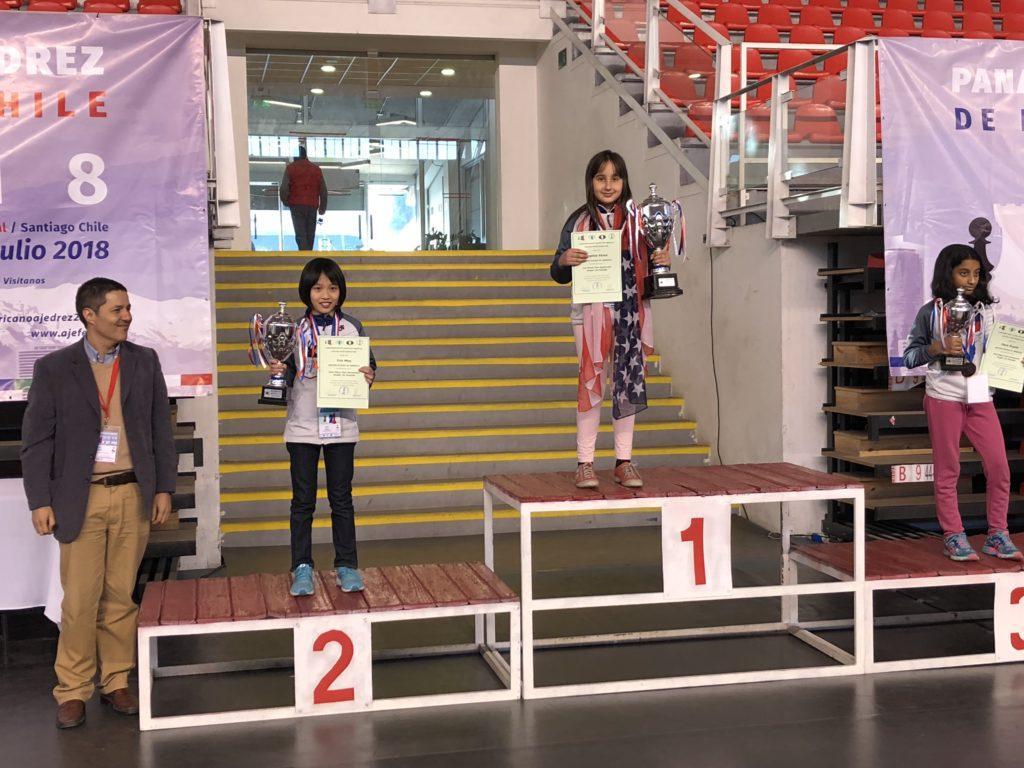 Both of them will represent USA as official representative at World Cadets in Spain and World Youth in Greece. Also they will represent USA at next 2019 Pan-American Chess Championship in Ecuador.
22 countries participated in this tournament. Team USA got 1st place.