This year's National K-12 Grade Chess Championship was held Dec. 9th to 11th at National Harbor, MD. Over 2,400 K-12 grade students across the country played in this annual national tournament, significantly higher turnout than last year. Here is what it looks like to have so many players in one huge room before the start of the first round.
There were 260 students in the 3rd grade section with many strong players. This was before the start of Ted's first game (also see featured photo at the top of this post). Since local junior Ted Wang was the top rated player of his section, he was placed in a special area for top players of each section.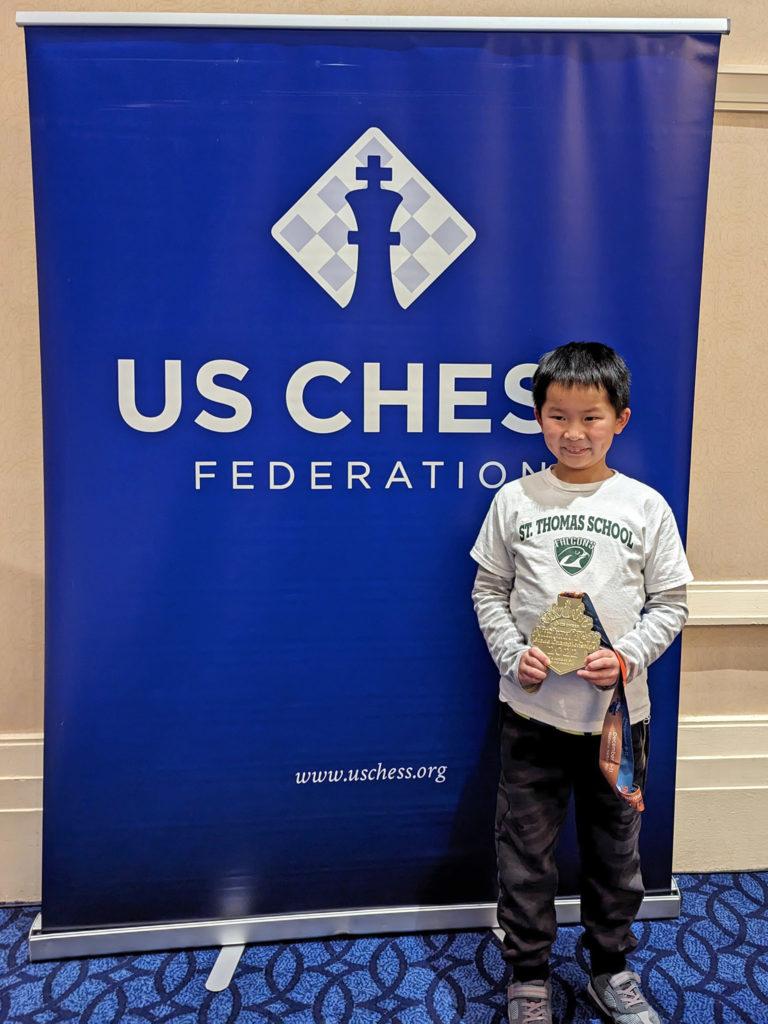 Ted played well and won his first 6 games and drew the last one. As a result, he won 1st place in the 3 grade section. We are very proud of what he has done, especially having the opportunity to represent Washington State on the national stage. Note, Ted was the only Washington player in the 3rd grade section :).
Best regards,
Haiyong Wang