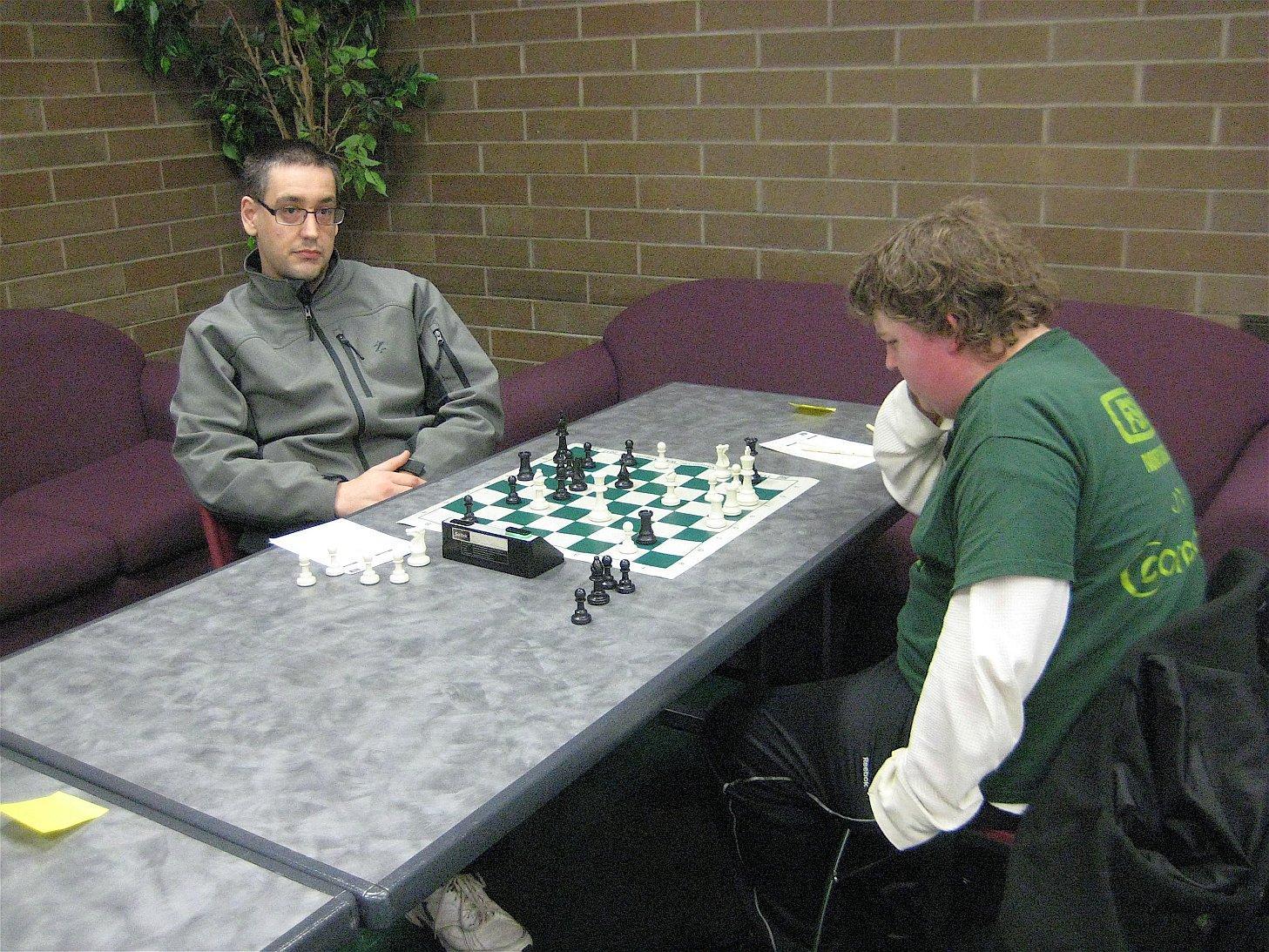 Nick Raptis on the left vs Dillon Murray.
51 players took part under the direction of Neil Dale and Jon Fortune at Mt. Hood Community College on Jan 4-5, 2014. Aaron Grabinsky of Coquille, Oregon won the event with 4.5-.5 score. 5 players tied for 2nd with 4-1 scores: Nick Raptis of Portland, Lennart Bjorksten of Portland, Paul Bartron of Tacoma, James Chan of British Columbia and Micah Smith of Vancouver WA.
CLICK HERE for USCF Crosstable.